OpenText Content Server (LiveLink) – End of Life:  What Does It Mean for Your Business?
OpenText Content Server (LiveLink) – End of Life:  What Does It Mean for Your Business?
The approaching EOL for OpenText Content Server's old version, previously known as LiveLink, raises questions about its implications and the necessary steps for businesses. This means that one of the versions will no longer receive updates, support, or maintenance from OpenText. This may impact on your business' operational efficiency and future growth. In this article, we will discuss the options for your business and what you should do in this case.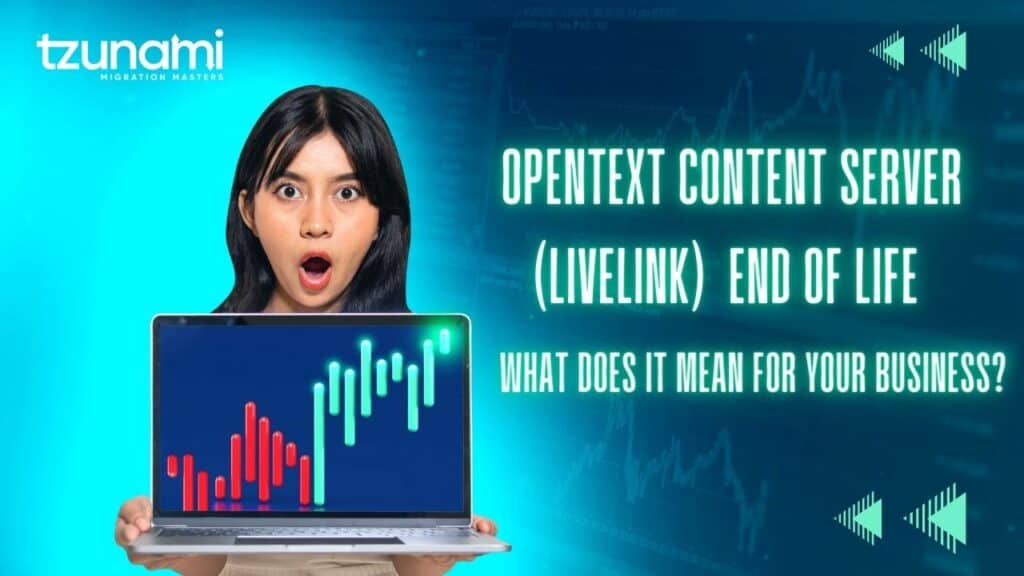 What is OpenText?
OpenText Corporation is a Canadian software company specializing in enterprise information management (EIM) solutions. OpenText provides a wide range of software products and services designed to help organizations manage digital content and leverage their vast amounts of structured and unstructured data effectively. OpenText's offerings include content management, business process management, customer experience management, information exchange, and discovery solutions. OpenText Content Suite Platform (CSP) is a comprehensive enterprise content management (ECM) solution offered by OpenText Corporation. It is designed to help organizations manage their business-critical content throughout its lifecycle. CSP provides a robust set of capabilities for capturing, organizing, securing, and delivering content within an organization. It offers features such as document management, records management, workflow automation, search and retrieval, collaboration tools, and integrations with other enterprise systems.
The End of Life of OpenText Content Server and Its Implications
The End of Life of one of the versions of OpenText Content Server marks the discontinuation of support and updates for this enterprise content management system. As a widely adopted platform for managing critical business information and workflows, its End Of Life has significant implications for organizations relying on its functionalities. This means that OpenText will discontinue providing updates, bug fixes, and technical support for the specific version. As a result, businesses using that version of Content Server may face challenges such as Hacking risks, limited access to new features, potential security risks, and reduced assistance in case of technical issues, which can impact productivity and compliance efforts. Organizations will need to consider alternative solutions, such as migrating to a new content management system for example: OpenText Content server to SharePoint migration, or transitioning to cloud-based platforms, to ensure the continued management and accessibility of their valuable content while mitigating potential risks associated with the EOL of OpenText Content Server.
Exploring Migration Options, such as Migrating to SharePoint
If OpenText does not offer a suitable replacement or if you are looking for alternative options, you can evaluate other enterprise content management (ECM) available in the market. Migrating to a different solution would involve assessing your business requirements, selecting a suitable vendor, and planning a migration strategy. One viable choice is to upgrade OpenText Content Server LiveLink to a newer version, for example: OpenText Content Server 21.x and up. Another choice is to migrate from OpenText Content server into SharePoint, Microsoft's widely adopted collaboration and content management platform. SharePoint offers a comprehensive set of features for document management, team collaboration, workflow automation, and integration with other Microsoft tools. Migrating to SharePoint can provide a seamless transition while ensuring continued document management capabilities.
With Tzunami Deployer, you can easily migrate LiveLink to SharePoint with 4 steps.
You can export data from your server, including metadata, using Tzunami Exporter
Load the exported data into Deployer and read the entire SharePoint destination.
Deploy – Drag and Drop migration with all configurations required
Commit – Migrate your data from OpenText Content server to your new SharePoint environment
Tzunami has migration solutions for Livelink 9.6.x, Livelink 9.7.x and Livelink ECM 10 to Office 365 and any other SharePoint version, including SharePoint 2013, SharePoint 2016, and LiveLink for SharePoint 2019. Using Tzunami you can also migrate from OpenText Content Server 10.5, OpenText Content Server 16.x or later and even OpenText Content Server 20.x and 21.x and up into Office 365 or any SharePoint on-premise version as fast as possible.
What to Pay Attention to and Key Considerations
During the migration process, it is crucial to pay attention to the following factors:
Data integrity and fidelity during the transfer to ensure that no information is lost or corrupted.
Preservation of document metadata, such as tags, properties, and custom attributes, to maintain the context and organization of the content.
Retention of document permissions and access controls to ensure appropriate security measures are in place.
Compatibility of any customizations or integrations with the new SharePoint environment, ensuring a seamless transition for users.
User training and adoption strategies to familiarize employees with the new platform and its features.
Comprehensive data validation and testing to verify the accuracy and completeness of the migrated content.
 Summary
In conclusion, the end-of-life of OpenText Content Server (LiveLink) old necessitates careful consideration and planning for businesses. It is possible to continue using Content Server after the end-of-life date without official support from OpenText. However, this is not recommended, and this carries the risk of security vulnerabilities, compatibility issues with future software updates, and lack of assistance in case of technical problems. Migrating to SharePoint can provide a robust solution for efficient document management and collaboration.
OpenText VS SharePoint: Which Document Management Solution is Right for You? In today's fast-paced business environment, efficient document management is critical. Organizations rely on document
Discover how our Migration Solutions
will help you get a successful data migration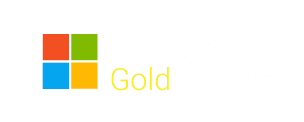 100 Park Avenue 16th Floor
New York,
NY 10017-5538
United States
Get updates from Tzunami Deployer
By submitting my email address, I agree to receiving occasional
newsletters and updates from the Migration Data Portal
Get updates from Tzunami Deployer
245 Park Avenue 39th Floor New York,
NY 10167 United States
Call Us : +1 (866) 203 5264
Ⓒ copyright 2023 tzunami inc. all right reserved