SharePoint Data migration has never been so easy!
Tzunami Deployer offers a suite of SharePoint migration tools for enterprises and professional SharePoint migration services. Fast and secure migration into any SharePoint version and Office 365 from Confluence, eRoom, Documentum, OpenText Content Suite Platform (CSP), OpenText Extended ECM, Open Text Content Server (LiveLink), DocuShare, eDocs (Hummingbird), HPE Content Manager, Lotus Notes and many more systems.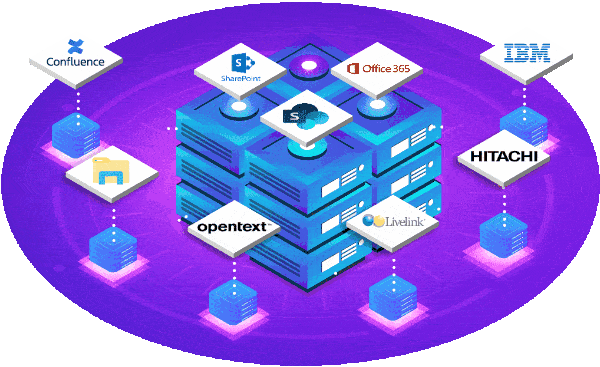 Easily Migrate from various ECM & Cloud systems
Check out the systems we support for SharePoint Migration

Your Migration Is In Excellent Hands
Tzunami Deployer was created by Tzunami Inc., the leading provider and a pioneer in the data & content migration field.
Tzunami Deployer, the flagship migration tool, cuts down up to 90% of traditional migration time – reducing labor costs and providing rapid access to more accurate content. Using Tzunami Deployer, you can easily upgrade SharePoint to Office 365. Supporting the rapid creation of SharePoint server structures, the solution effortlessly transfers data from older Enterprise Content Management (ECM) systems (e.g. OpenText Content Server to Office 365 or any SharePoint version). Automating the entire process of migrating unstructured content, Tzunami Deployer offers a user-friendly solution to real-world business challenges. With over a decade of migration experience, you can rest assured that your project is executed at its best!
You have many benefits of using
Tzunami Deployer for migrating to SharePoint:

Easy to use
Migrates all List Types, advanced filtering, Drag & Drop files. Developed over years of experience, our products were designed to respond to all SharePoint migration requirements.
Range of ECM integrations
Many years of experience with enterprise content migration from Documentum To SharePoint, Confluence to SharePoint, Docushare to SharePoint, OpenText Extended ECM, OpenText Content Suite Platform (CSP) to Microsoft 365 and many more.

Advanced configurations
Security migration, metadata migration, migrate permissions, property mapping, maintain links and full support for SharePoint modern pages.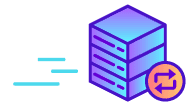 Rapid migration
Save time and reduce migration costs, SCHEDULING, Offline simulation environment

Support 24/7
Our technical team is available 24/7 to ensure you receive the maximum from Tzunami's products and solutions.

Detailed Migration Reports
Extensive reporting during export, deployment, and post migration phase enables users to make sure all content is successfully migrated.
Discover a feature tailored to your migration needs
We got you cover through the entire migration life cycle

Analyze
Get figures – files, folders, data, file distribution, size distribution and more

Transfer
Export, load, read and migrate into your new SharePoint environment

Delta Migration
Can be configured following high volume data migration into SharePoint, the entire process is done at a press of a button

Post Migration
Validate the migration process through automated reports and content integrity

BBC
Digital Transformation
Migrating from LiveLink to Office 365

Trax Retail
Migration from on premise server & Egnyte cloud storage to SharePoint online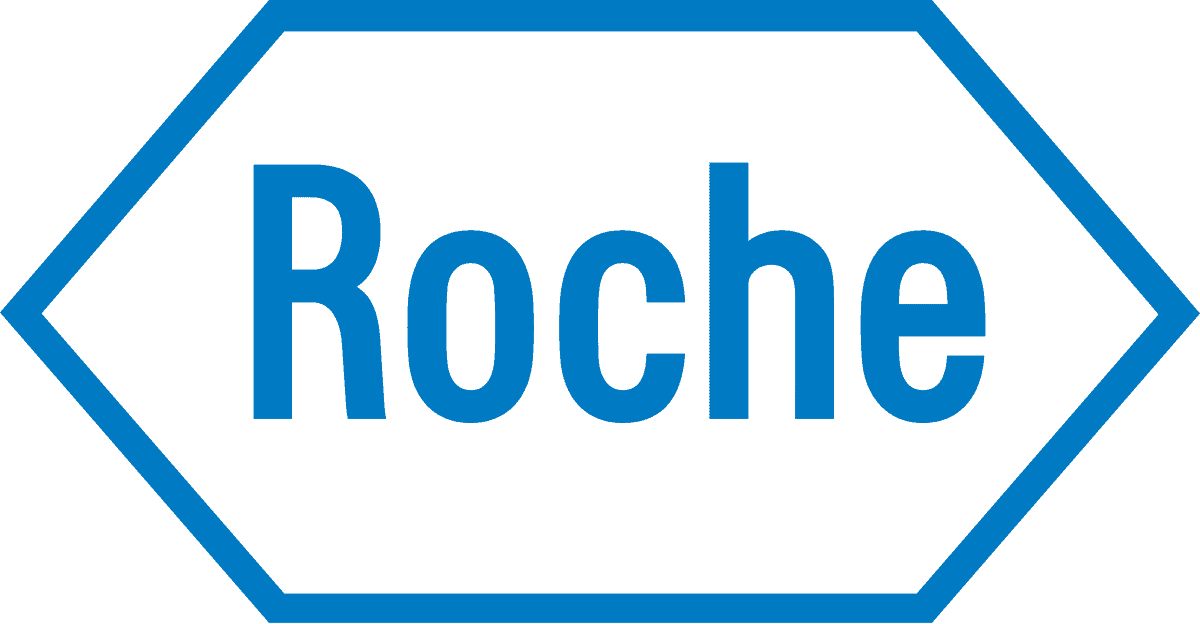 Roche
Migration from Documentum to SharePoint 2016
Remote connection
What some of our happy customers have to say
"The Tzunami Deployer enabled us to complete in days what would otherwise have taken many months of clerical effort. Not only were we highly impressed with the software but also with the high level of support and the prompt customer service we received."
"We examined the range of Microsoft SharePoint document migration solutions for our upgrade project, and Tzunami was the clear winner. It's packed with features that enabled us to move a massive number of documents seamlessly. When it came to configuration and deployment, the support team where very quick in responding to our calls for assistance. Tzunami Deployer functionality allowed us to perform a complex document migration easily, and efficiently."
"Everybody was very professional and great to work with! They were able to help and really expert in the software, which is why we chose to do the migration process with you. I'm very happy with the results."
"The skills and professionalism they both possess shows that they are Team Leaders, plus they know the Tzunami stuffs to the tip of their fingers. They have a fantastic customer service."
"We chose Tzunami Deployer because we believe it to be the market leader. Document migrations are complex, our challenge was to manage a seamless transition with minimal impact to the business. Using Deployer we successfully managed to migrate several thousand documents including security. We were very impressed with the level of technical support they afforded us too. Thank you for making a complex task that much easier."
"We all have finished the migration projects successfully and on behalf of the whole project team I want to thank for your strong involvement in this project and all your input, suggestions and effort were an important part of the success of this projects. Showing what you can offer and how you can help in a big project like this is more powerful than a big advertising campaign".
Our clients include top Fortune 500 companies
from a wide variety of industries