Google Drive Migration Tool
One of the most popular cloud storage platform! While offering free storage space, and combined with Google Docs, Sheets, and Slides, you will find everything you need to support your work activities in one place.
Our Google Drive migration solution is part of the Tzunami Family of Products, which has been developed specifically to respond to all SharePoint versions, e.g migrate Google Drive to SharePoint online migration requirements. Using Cloudsfer, you will be able to perform a smooth migration from/to Google Workspace (the new name for G Suite) into Office 365 or any other cloud platform.
With the ability of google file transfer, you can migrate your files to Google Native Documents such as Google Doc, Google Sheets, etc. Cloudsfer also supports the migration of all permissions, share drives and security configuration into Google Drive.
With Cloudfser, by Tzunami you have the ability to backup GoogleDrive to any other cloud storage. Tzunami's migration solutions supports Google Workspace migration, e.g migrate from Dropbox to Google Drive, or Google Drive to Dropbox.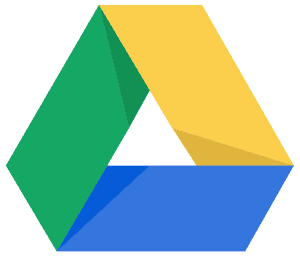 How to transfer your content from
Google Drive to SharePoint?
With Cloudsfer migration solutions, in Just 4 EASY steps you can migrate your data from
Google Drive to office 365, or SharePoint Online to Google Drive and many more cloud and on premise systems such as Confluence, Docushare, Documentum, Dropbox, Box, Egnyte , OneDrive and many more systems.
Use Cloudsfer's on premise agent to download the data.

Choose the on premise connector and the desired system

Select Google Drive as a Target and use our expert setting if needed

Click on 'Create Plan' and run it or create more migration plans and run all at once.
Benefits of using Cloudsfer to migrate content into Google Drive
Handle any number and size of migrations.
Multiple Migration into Google Drive from over 12 different On-Premise systems (FileNet ,eRoom, OpenText, DocuShare, HP trim, Lotus Notes, SharePoint).
Apply filters by date, size, file type, and filter out un-needed files.
Delta migration feature.
Get a complete cloud backup / migration report.
System Requirements for windows file server migration:
Microsoft .Net Framework 4.5
Windows Vista and up
Windows Server 2008 and up