eDocs Migration (Hummingbird DM)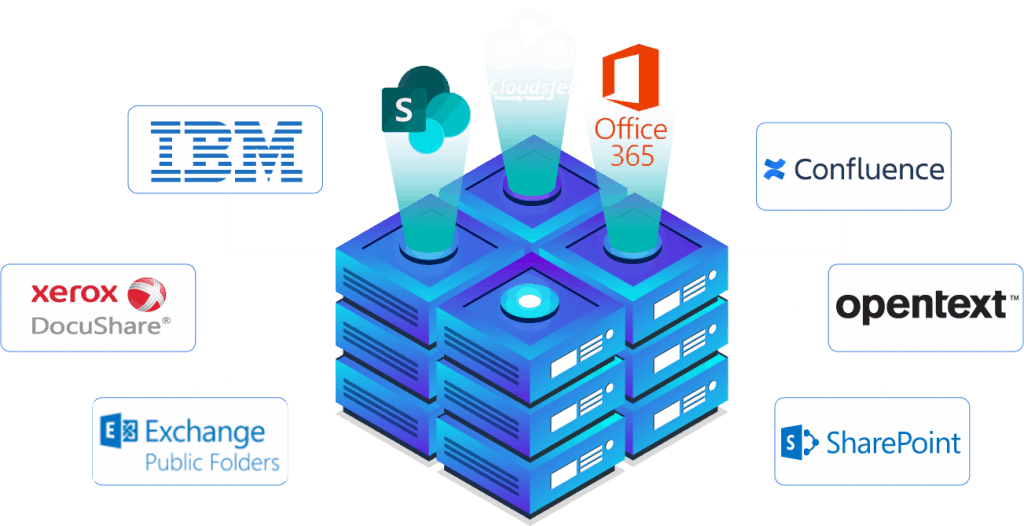 Tzunami Deployer for eDocs Migration Solutions (Hummingbird DM)
Tzunami Deployer for Hummingbird eDocs data migration tool enables migrating eDocs to Office 365 and all others SharePoint products and technologies. Tzunami Deployer for eDocs Hummingbird SharePoint Migration is part of the Tzunami Deployer Family of Products, which has been developed specifically to respond to all eDocs to SharePoint Online, SharePoint 2013, SharePoint 2016 , SharePoint 2019 and all others eDocs SharePoint migration requirements. Our eDocs migration solution allows the user to run the export command on one machine, while loading the data onto another. With the ability to connect remotely to the eDocs Hummingbird DM server, users easily chose the content to be migrated.
Before the OpenText eDocs migration to SharePoint, you can analyze your data and prepare better your OpenText eDocs content migration to SharePoint.
Tzunami Deployer for eDocs migration tool has the ability to run exporter from the command line, allowing running exports as part of scripts.
Using Cloudsfer (by Tzunami) cloud backup tool you can also create an eDocs backup to over 20 cloud systems, such as eDocs to GDrive, OneDrive, Box, Dropbox and many more.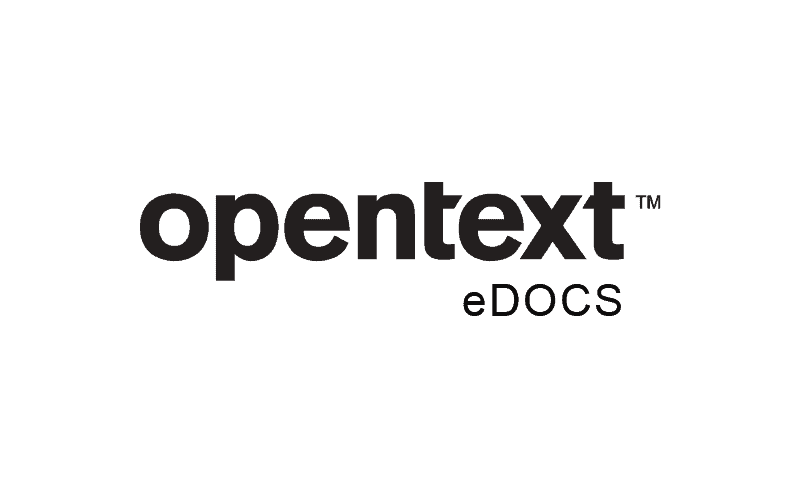 How to transfer your content from
eDocs (Hummingbird DM) to SharePoint?
With our OpenText eDocs content migration tool, in Just 4 EASY steps you can migrate eDocs to Office 365 or any version like SharePoint 2013, SharePoint 2016, SharePoint 2019 and many more Hummingbird to SharePoint integrations.
Export data from your server including metadata using Tzunami Exporter

Load exported data into Deployer
Read entire SharePoint destination

Drag and Drop migration with all needed configurations

Migrate data into your new SharePoint environment

Source




Benefits of using Tzunami Deployer to migrate content from eDocs (Hummingbird DM) to SharePoint
Tzunami Deployer for eDocs to SharePoint allows users to export the following types of objects from the eDocs Hummingbird DM server:
Workspaces

Libraries
Saved/Quick Searches
Folders
Documents
Record Management
For details regarding support for additional object types please contact the Tzunami Support Team at [email protected].
As part of the export process, Tzunami Deployer for eDocs Hummingbird DM exports users and groups, as well as the following permissions:
Control Access

Copy

Delete

Edit Document

Edit Profile

Retrieve

View Document

View Profile

View Published Only
Using Tzunami Deployer's security mappings, users can perform the migration of users, groups (and groups membership) and permissions even across Active Directory domains.
On top of the basic metadata, Tzunami Deployer for Hummingbird DM enables the migration of additional columns that were added to custom profiles.
Software requirements:
Microsoft .Net Framework 2.0
Hummingbird Windows Explorer DM Extension
Get Tzunami Deployer latest guides: