Data migration solution is a crucial process in today's digital world, where businesses rely heavily on technology to store, manage, and analyze vast amounts of data.
With the ever-growing demand for faster, more reliable, and more efficient data storage systems, companies are constantly upgrading and replacing their existing systems, leading to the need for a seamless transition of data from one platform to another. The importance of data migration lies in ensuring the continuity of business operations, preserving the integrity and accuracy of the data, and avoiding the risk of losing valuable information.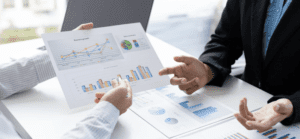 Updating Systems
One of the primary reasons organizations need to perform data migration is to update their systems. As technology advances, organizations need to adopt new systems that can support their growing needs. For instance, businesses may upgrade from an outdated accounting system to a new cloud-based accounting system that offers better features and security. During this process, the data from the old system must be transferred to the new system, which requires a data migration process.
Consolidating Data
Another reason organizations need to migrate data is to consolidate their data. Organizations often have multiple systems or databases storing different types of information, leading to data fragmentation. This makes it difficult for businesses to access, manage, and analyze their data. Data migration can help organizations consolidate their data into a single repository, making it easier to access, manage, and analyze data.
Improving Data Management
Data migration can also improve data management within organizations. With the increasing volume of data, organizations face a significant challenge in managing and analyzing their data effectively. By migrating data to new systems or databases, organizations can improve the accuracy and reliability of their data. Additionally, organizations can implement better data management practices, such as data backup, security, and disaster recovery.
Reducing Costs
The Data migration tool can also help organizations reduce costs. By consolidating data and improving data management, organizations can eliminate the need for multiple systems or databases, reducing hardware, software, and maintenance costs. Additionally, businesses can improve their data utilization and efficiency, reducing the costs associated with manual data processing and analysis.
To conclude, data migration is an essential process for organizations. Whether it's updating systems, consolidating data, improving data management, or reducing costs, data migration can have a significant impact on organizations. By performing data migration, organizations can improve their data utilization and efficiency, leading to better decision-making and business outcomes.